Posts from September 10th, 2013
At one of the few remaining comprehensive high schools in the city, the year has gotten off to a rocky start with low teacher confidence in the principal, incomplete teacher and student schedules, and student fights on the first day of school.
Two significant fights broke out on Monday at Murry Bergtraum High School for Business Careers, Department of Education officials said today, confirming reports from faculty and staff who said the downtown Manhattan school bordered on chaos as students returned from summer vacation.
Murry Bergtraum, which received one of the lowest grades in the city on its most recent progress report, saw a major brawl in April and a riot over bathroom rights in 2010, had students arrested for attempted arson last October, and enrolled nearly half its population as "super seniors" three years ago. But despite a new "school within a school" for some strong students and a series of vaunted principals, including one "executive principal" who received a hefty bonus to turn the school around but left before her contract ended, conditions appear to remain grim.
Parents, teachers, and students all rated the school far below the citywide average on four categories, including safety and academic expectations, according to survey results that the Department of Education released last week. Most teachers think the current principal, Lottie Almonte, is not an effective manager and do not trust her, according to the survey, and fewer than half say they feel respected. (Almonte did not respond to requests for comment.)
Fifty-one of about 130 faculty and staff members left the school over the summer, according to John Elfrank-Dana, the school's union chapter leader who has repeatedly tried to raise the alarm about the school. He said the turnover had added to sweeping confusion about what classes teachers are teaching, what classes students are taking, and where and when classes are being held. (more…)
Middle and high school students whose math teachers entered the profession through Teach for America learn what researchers are calling the equivalent of 2.6 months more than similar students each year, according to a study released today.
But the study found that teachers who entered the profession through the Teaching Fellows program, which supplies large numbers of New York City teachers, did not similarly boost students' math scores.
The findings are likely to shape ongoing debates over the value of teacher experience and and over alternative certification programs, given the limited number of large-scale studies on the programs' effectiveness. For years, Teach for America's detractors have pointed to a 2005 study led by Linda Darling-Hammond, while supporters have been left to offer up smaller studies and anecdotal evidence about outsized gains.
But more recently, studies showing benefits to Teach for America teachers have begun to pile up, even as criticism of the program, which allows recent college graduates a fast track into the classroom, has continued.
The latest study, conducted by the firm Mathematica, is among the largest and uses random-assignment methodology, which is widely considered the "gold standard" in education research. It was funded by the U.S. Department of Education's Institute of Education Sciences, an office that supports randomized studies in an attempt to boost the quality of education research. (more…)
As Mayor Bloomberg's term in office comes to an end in New York City, mayoral candidates have been quick to denounce many of his education policies. A recent poll found that a majority of residents disapprove of the outgoing mayor's handling of public schools, and the current crop of candidates are unhappy with school closures and the school grading system currently in place.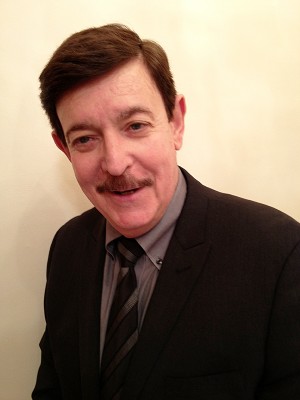 The Bloomberg administration can count Eric Nadelstern, former deputy chancellor for school support and instruction under Bloomberg and currently a professor of Practice in Educational Leadership at Teachers College, Columbia University, as one of its staunchest defenders. Nadelstern spoke to The Hechinger Report about his thoughts on the future of public education in New York City and his recent book 10 Lessons From New York City Schools, about his 40 years of experience working in public education.
Question: There'll be a new mayor in the city soon. Any trepidation that some of the policies you talk favorably about in your book might end?
Answer: Sad to say, but I think they've changed already under the old mayor. I see networks being redirected away from school support to more central office compliance matters which disturbs me. I see the core curriculum being mandated in a way that was reminiscent of the old days in the way superintendents mandate curriculum rather than rolled it out in a way that creates a lot of options for schools on how to creatively engage around it or not if they choose to. And those decisions and policies trouble me.
Certainly under a new mayor I think two main areas in greatest jeopardy are the issues of school closings that also creates the opportunity to open new schools as well as whether the non-geographic network structure may return to the old-time district structure headed by superintendents. Politicians in particular favor the old structure because they could exploit it to their benefit more easily.
Q: What changes are you talking about? (more…)
Months of mayoral candidates' promises and pavement-pounding culminate today, when New Yorkers head to the polls to pick their favorite candidate from each political party.
City schools will play a starring role in the election. About 650 of the city's school buildings are being used as polling stations today, meaning that unfamiliar adults will be filing in and out all day, especially at drop-off time this morning, to wrangle with old-style voting machines. For some of them, Election Day is the only time they will ever step inside a public school.
(Voting today? Take our voters guides to the Democratic and Republican primaries with you, and don't forget our tracker of all candidates' education positions. NY1, the New York Times, City Limits, the Center for Arts Education, among others, all produced resources for education voters, too.) (more…)
See all vignettes from our reporters on their first day of school in our live blog. (GothamSchools)
The first day of school was a milestone and came amid significant changes. (WSJ, Schoolbook, NY1)
A stop on Chancellor Walcott's first day of school tour was to new school building. (SI Advance)
A look at the newly-installed speed cameras for drivers who are driving too fast near schools. (WPIX)
Many teachers will be evaluated on test scores of students they never teach. (DNAInfo/HuffPo)
New York City will be one step close to electing Mayor Bloomberg's successors after today. (Times)